UPCOMING EVENTS
IN
MARCH 2023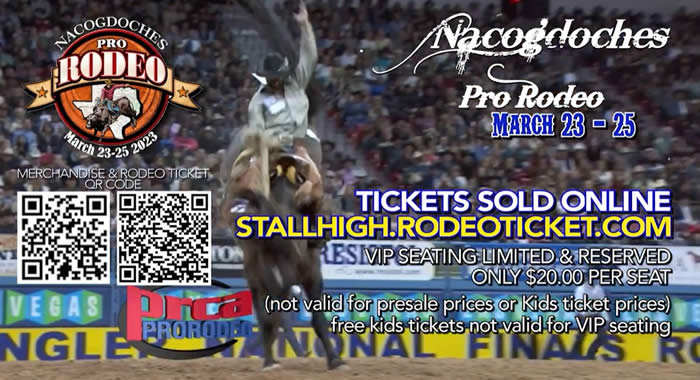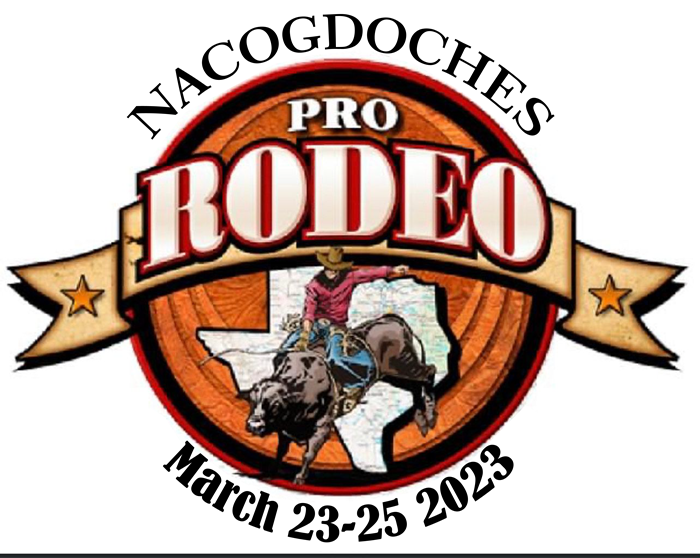 Come see 4X Top Five PRCA Dress Act of the Year – Trick Rider Haley Proctor and the best in Pro Rodeo action, all part of the Pete Carr Rodeo Series. Brought to you by Title Sponsors KICKS 105 The Country Leader, RAM Rodeo, Badders Law Firm, GG Distributing, RV Outfitters, United Ag & Turf, and Mike Perry Dodge. The Pro Rodeo grants scholarships to 8 local college bound high school students. Pre-sale tickets will be available online at stallhigh.rodeoticket.com. If you are interested in sponsorship opportunities or a vendor booth, please contact the Nacogdoches Expo and Civic Center. 936-564-0849
Mutton Bustin' registration will be at the local Boot Barn in Nacogdoches – More details to follow.
Order your Nac Rodeo Merchandise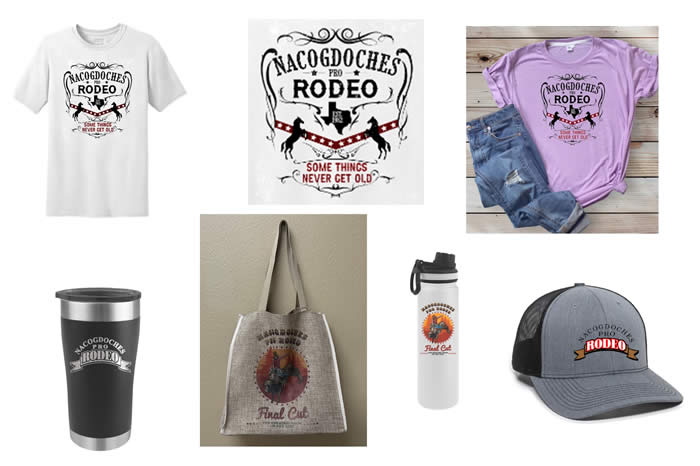 2023 Nacogdoches Pro Rodeo

Merchandise QR Code
click here to go to the page
https://nacprorodeo.itemorder.com/shop/home/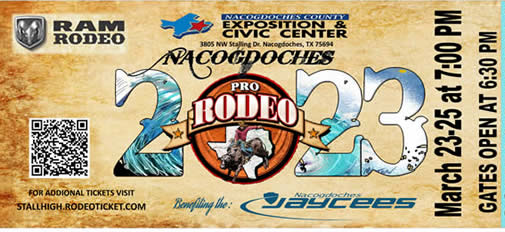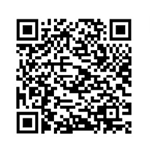 2023 Rodeo Tickets QR Code
.
click here to go to the page
.
https://stallhigh.rodeoticket.com
We are happy to announce the recipients to the 2023 Nacogdoches Pro Rodeo Scholarship. Nacogdoches Pro Rodeo, the Nacogdoches Jaycees, in conjunction with the Nacogdoches Exposition Center awards one scholarship to a graduating senior student from each of the 8 public high schools in Nacogdoches County. Below are the winners. We thank the many students who submitted applications, well deserving young people.
Chireno: Whitley Johnson
Central Heights: Daisy Lou Attaway
Douglas: Lora Kaylea Poskey
Garrison: Karli Donn Stokes
Martinsville: Ashton Watts
Nacogdoches: Joanna Torres
Woden: Taylor Hale

MUTTON BUSTIN'
2023 Steer Show
March 30th & 31st
For Steer Show General Information
or visit http://nacogdoches-tx.tam.edu
and click on publications
and then steer show
The First Weekend in APRIL
1ST & 2ND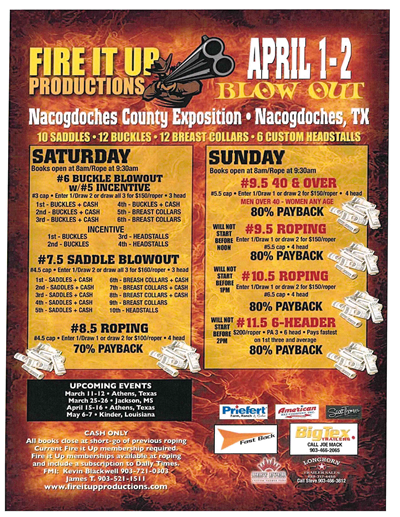 ------------------------------------------------------------------
Nacogdoches County Exposition & Civic Center Brochure